We've been running an
inspirational travel series
here at the travel blog where people to shared their stories about how travel has transformed their lives. Travel can be very powerful and inspiring and we haven enjoyed being re-inspired week after week by incredible stories.
We've been seeing so many inspirational travel stories about how travel has changed lives, helped people find their passion, taken people out of a deep depression and ignited a spark that they thought they had lost.
While we've had some amazing contributions here at our
travel blog
, but today we wanted to share some of the stories that you can find around the Internet.
Inspirational Travel Stories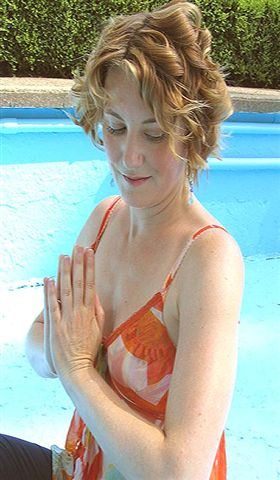 We have known Mariellen of Breathe Dream Go for nearly three years but we never knew her story. She has overcome massive hardships to rediscover the wonder and awe that she lost as a child. This is a raw and honest post that proves that you can face some of the harshest challenges that life throws at you and not only survive, but thrive. Mariellen's story is an inspiration to everyone.
Everyone makes excuses as to why they can't do something. Everyone puts the important things off.  "Maybe next year we'll do it," or "We should wait until the kids are older" but Janice of Solo Traveler explains why you should live in the present in her inspirational travel story. None of us know how long we are going to be on this earth and she shared a trip of a lifetime with the one she loved that would last forever. Janice is a friend of ours and we know personally how strong, generous and courageous she is.
"Well Mom, it's over." Those were the first words Spencer of The Traveling Philosopher  said to his mom after the end of his marriage. He felt lost and empty but over time he found himself again and learned to love again, only this time, he learned to love himself. To see Spencer now, you would never know that at one point he was not happy in life. He is transformed.
For Years Ralph Velasco worked hard at jobs that he thought he was supposed to do. He tried to fit in and do the right thing. He was successful on many different levels including being the Marketing Director for a division of a Fortune 500 Company, but something was missing. It wasn't until he combined his three passions: travel, photography and teaching that he finally knew what he was meant to do and has gone on to achieve great success by doing what he loves.
Travel has affected Jeremy of Budget Travel Adventures on many levels. It has helped him find himself, his escape, his happiness and his freedom. I love this quote: "This journey through life and the world have helped me discover who I really am.  Travel has helped me find my freedom – the freedom to be me."
Kirsten of Aviators and a Camera found herself recently divorced. She was desperately unhappy and in the past never found the courage to pursue her dreams. But somehow, she felt a strange sort of freedom and on a wing and a prayer, she moved to New York and pursued her dreams. She has learned that there is more than one path to happiness and she is on her way to finding hers.
Sherry of Ottsworld always made safe decisions. She majored in accounting not because she loved numbers but because it would offer her security in adulthood. "You graduated, you got a job, you worked and you had a secure life." And then something happend. This is the quote that sums it up. "Something has changed, and it has changed drastically. For the first time in my whole life, I am not making decisions based on security, safety, retirement and a fear of becoming homeless. I have new confidence and feeling of invincibility that I've never processed before. What caused this change? Travel"
When Trish of TripStyler was 15 she went to Mexico to help build a clinic. That moment shaped her life and what she cares about, how she spends her time and how she spends her money. She talks about the moment and shares her video that was featured in the Expedia Find Yours Campaign. She also writes about the experience in My "Find Yours" Background.
One can truly find hope when reading these inspirational travel stories. I know that many people can relate to what they have to say and find comfort in the fact that they are not alone. We have so enjoyed sharing inspirational travel stories over the course of this year and we hope to be able to keep on doing so.
Inspirational Travel Series 
We run an ongoing series of inspirational travel stories from travellers around the world. If you have an experience where travel changed your life, made you look at the world differently or had an amazing moment that you want to share, please contact us for more details and we will email you right back. You can also read more about submitting an article to this series at Calling All Writers, Share your Inspirational Travel Story
Share your travel own stories

 by following the Twitter hashtag #ExpediaFindYours. We found our harmony through travel, what have you found?