Later today we will be interviewed on Twitter by tourism Fiji.  Come by and join the conversation at 2:00 pm PST. Just follow the hashtag #FijiMe to see what we have to say.  Our Twitter Handle is @theplanetd
We are so excited to be leaving for Fiji on November 11th and are honoured to be a part of the Fijime tour with some fantastic online personalities. It will be an excellent chance for us to meet new travel blogging friends.  Tourism Fiji is hosting 6 different blogs that focus on Adventure, Eco and Romance Travel.
I bet you would never guess what wer are taking part in?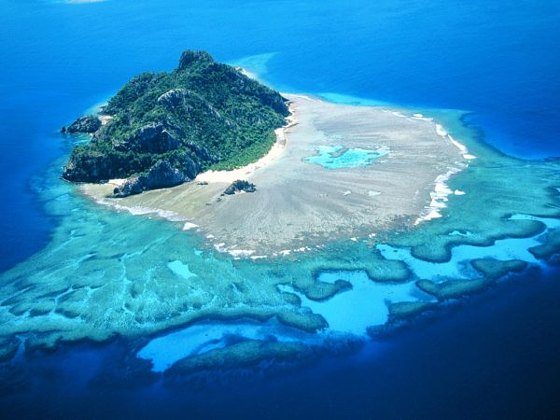 Adventure!
We have dreamt of going to Fiji since watching the eco-challenge in 2002.  After that event, we decided that we wanted to take part in adventure races and spent the next summer honing our climbing skills while learning to river kayak, orienteer, ( navigate with a map and compass) and go on many camping and mountain biking trips.
While our eco-challenge never happened, our adventure never ended and we are so excited to be going to the destination that in a sense, sparked our interest in adventure travel.
Tourism Fiji hasn't informed us of what activities we will be doing, but in honour of our Twitterview later today, we thought that we would share our hopes for what we will be doing in Fiji.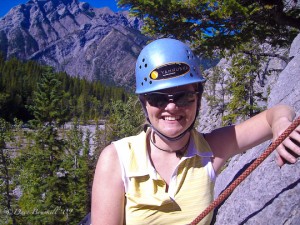 1.Climbing Fixed Ropes up Waterfalls
We saw this during the 2002 eco-challenge and when I read that you can do this in Fiji, I became so excited. That would be an absolute blast to climb up a cliff while water rages down upon our head.  We love to climb and try to do it every where that we go. To have bragging rights that we climbed in Fiji would be the coolest thing ever.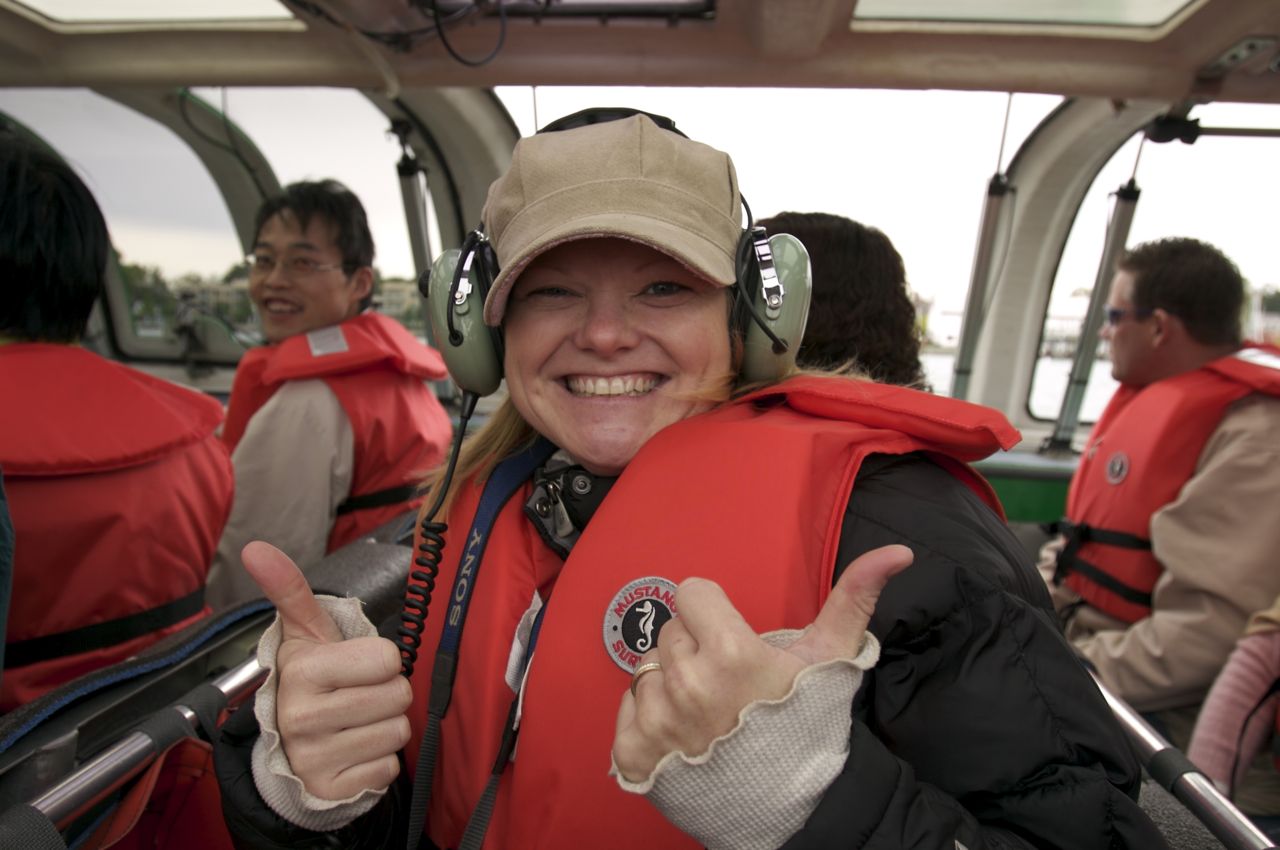 2. Jet Boating
There is nothing more fun that jet boating down a wild river. We have taken a jet boat on the Niagara River on class 5 rapids into the Devils Pool and can't wait to do it again one day.  We loved zipping around in Zodiacs in Alaska and we think it would be amazing to take an adrenaline rush jet boat ride through the waters of Fiji.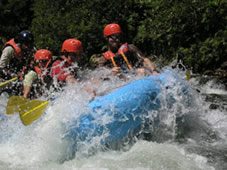 3. White Water Rafting
We have white water rafted the Ottawa River in Canada and it was a rush if not a little cold. Wouldn't it be grand to white water raft in the tropics? We could fall into warm water and ride the river without fear of freezing. I don't know why we have never rafted in our travels. It never seems to be the right season when we are there. Either it is too dry or as the case was in Zambia, the water was too high.  Maybe in Fiji, the conditions will be just right.
–
4. Hot Air Ballooning
It has been a dream of ours to take a hot air balloon over the Serengeti in Africa. That hasn't happened yet, but we would love a practice run over the South Pacific looking over the magnificent Fiji islands. Every time we see a hot air balloon fly over head like here in Udaipur, we think about how awesome it would be to float silently in the sky looking at the land below. A hot air balloon ride is our thrill of a lifetime that is very high on the list of things we would love to do in fiji.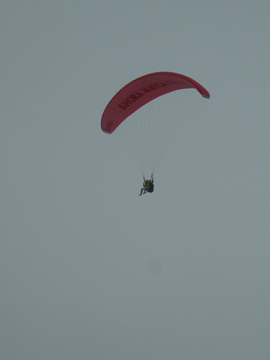 –
5. Parasailing
Believe it or not, we have never parasailed before. We have paraglided and if they have that in Fiji, it would be even more amazing. From what we could tell, they don't offer paragliding.  So, if paragliding is not an option, parasailing is a close second. We have have seen people doing it in Mexico and in the Caribbean while relaxing on the beach but we have never gotten around to hiring a boat to take us out for a spin. Maybe Fiji will finally be the place that we will try our first Parasailing adventure.  The fact that it will be over the South Pacific is even more of a bonus
–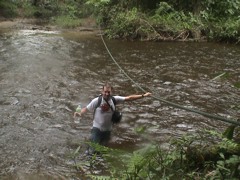 6. Trekking to a Waterfall
One of our favourite adventures is to trek in Jungles.  We are drawn to travelling to tropical places and hitting the rainforest trail of their national parks. I remember watching the eco challenge and wanting to trek through the untamed jungles of Fiji one day. While the eco challenge is no longer, the treks and trails of the island are still there and we look forward to taking a wild hike that hopefully ends up at a waterfall. There is nothing better than plunging into the water after a long trek through the hot and humid jungle.
–
7. Sandboarding
Apparently Fiji has some good sand dunes and we saw on the fijime website that there is sandboarding there.  We have sandboarded while traveling to Peru and loved it.  Peru has some of the highest sand dunes in the world, so Fiji would have a lot to live up to, but if we can zip down a hill at top speeds, well that is really all that matters. We didn't get the hang of it completely in Peru, but as avid snowboarders, we think that we could catch on quickly if given a second chance.  Practice makes perfect after all, and hey if we still can't manage to carve a few turns, laying down on the board and flying head first is a blast in itself.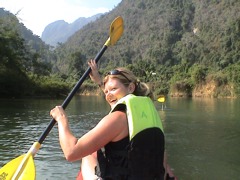 8. River Kayaking
We took a river kayaking course years ago when we had dreams of being adventure racers.  We wanted to be prepared for anything.  To kayak through the rainforest in rock mazes and hidden passages would feel like we are taking part in our own little eco challenge. There is something about the jungle that we just love and there is nothing better than paddling right through it.
–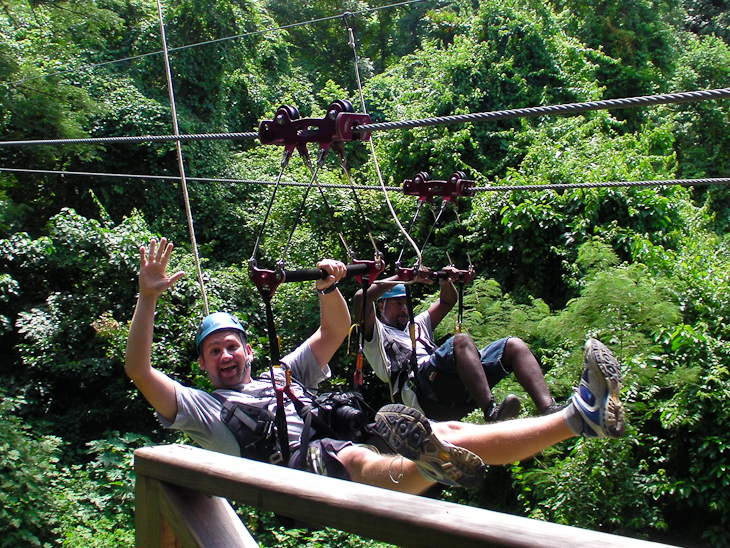 9. Zip Lining
The first time we went Zip Lining was during an adventure racing exposition in Toronto. Celebrated adventure racer and eco challenge racer Ian Adamson was a guest speaker and he was completely inspiring. While I was a little worried about ziplining from the top of Ontario Place, I knew that if I were to ever be an adventurer, I was going to have to jump, and what a thrill it was. We have done it a few times since, and ziplining never gets boring. Every situation is different. Sometimes it is over a gorge, a jungle canopy or over a river. We could do it again and again.
10. Mountain Biking
As I mentioned in the introduction, we honed our skills in mountain biking because of the Fiji eco challenge. At the time we thought that we may take part in an eco challenge one day. For a few seasons we were hooked on mountain biking. We spent every weekend up north biking the trails of Albion Hills, Hardwood Hills, 3 Stage and the other trails in the area.  There is nothing like the feeling of finally tackling a new obstacle making it up an epic climb or conquering a rocky downhill. I wonder what kind of trails Fiji has to offer?
–
11. Bamboo Raft to a local village – Adventure doesn't have to be all about adrenaline and heart pounding thrills.  An adventure is to raft on a bililibili and explore a new culture.  The culture of Fiji is a blend Melanesians and the Polynesians, it is filled with ancient ceremony and strong tradition. For us to be able to visit a village and take part in a local ceremony would be an honour and we look forward to catching a glimpse into life on the island.
Look out Fiji, Here we Come!!!
–
–
–
Make Sure to Follow the fun on Twitter from November 2nd to the 18th.  There are two waves of groups going. We will be in Fiji the week of the 11th to the 18th.  Below are the other talented Bloggers that will be enjoying Fiji with us!

Margo and Occhi, Scuba Diver Girls
Bridgette Meinhold, Inhabitat
Stephanie Hicks – PeachyGreen
Megan Finley, Off Beat Bride
Michelle Jerson, NJ 101.5 fm