We just been bursting to tell you for weeks… and the day has finally come. The launch of the Expedia Viewfinder project happens today and we are proud to announce that we are a part of the Expedia Viewfinder team.
Our Journey with Expedia
As many of you know, we've been working with Expedia since early last year and it has been one of the most fulfilling and exciting partnerships we've ever had. Working with Sarah Gavin, Spencer Spellman, Brittny Quinn and the entire team has been one of those relationships that feels like family. From the moment we landed in Seattle to meet the Expedia executives in December 2011, we knew that this was a company we wanted to be a part of. On the flight home three days later, before we even crossed the border, we had already brainstormed ideas on what we could do to entice Expedia into working with us.
Sending off that email before we left for Antarctica a few weeks later felt right. We knew that things were about to change and change they did. Soon we were involved co-hosting #ExpediaChat on Twitter, we had a series of trips planned for the year that would feature us as "Adventure Experts" and a couple of months later we were off to Thailand to shoot a promo for their innovative Expedia Find Yours Campaign. It was such an honour to be a part of that groundbreaking series of stories. We sat one night with my friend Kelly from high school and watched all the NFFTY entries at her place. As each videos played on Youtube, our eyes welled up with tears. These stories captured were touching and from the heart. What an inspiration.
Our Expedia Find Yours Video
And that's why we love working with Expedia.
The people who work at Expedia have a passion for everything they do. They're working to change people's perceptions about life. They're working to inspire them to live life to the fullest and they're encouraging people to make it happen through travel. We've always said that travel is the best education. Travel changed our lives and that is why we work so hard to let others know that they too can be enriched with everything they do. Nobody has to settle for less.
The Expedia Viewfinder Bloggers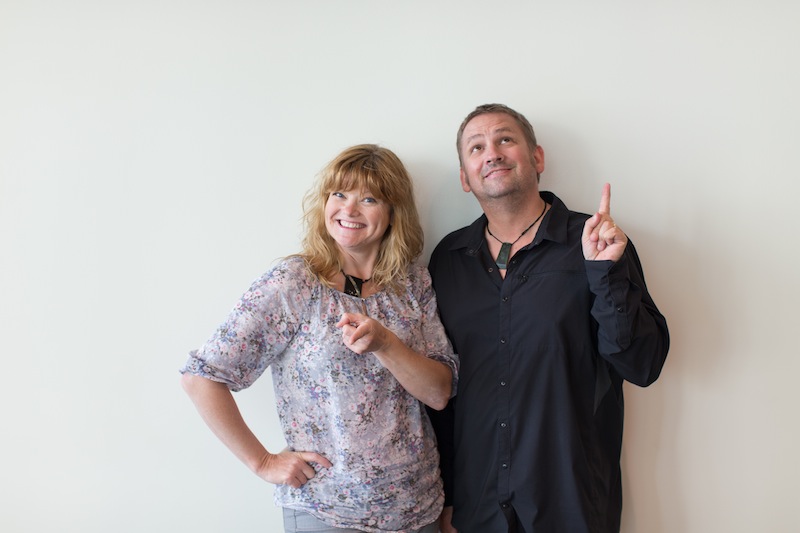 Last month, a group of bloggers were flown to Expedia in Seattle for a team building session to get to know each other. We all knew who was an Expedia Viewfinder at this point, but this was our chance to get to know each other better. I must say that Spencer and Sarah know how to pick em! We all hit it off like a bunch of brothers and sisters. Bowling was our activity of choice and I don't think there could have been a better setting for everyone to let off steam, laugh and keep the competitive spirit alive.
Today, we are honoured to be able to show off the new blog. The Expedia Viewfinder Travel Blog and introduce our fellow Expedia Viewfinders.
Check out all our articles that we've got on Expedia Viewfinder so far at Dave and Deb
You know and love them all Introducing the Expedia Viewfinder Bloggers!
Read more at the authors page on Expedia.com to see what everyone is all about.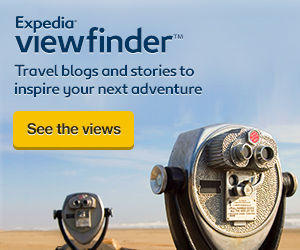 2013 The Year of the Expedia Viewfinder
We will all be working with Expedia throughout 2013 as brand ambassadors, creating content by telling our real traveler stories. We know first hand from our previous work with Expedia that there will be so much more to come. Last year we thought we'd be doing a few trips and we ended up shooting commercials, giving away all-inclusive vacations, running a Pinterest contest and having a readers vote where to next. With Expedia's forward thinking, the skies the limit for the Expedia Viewfinders. We're so happy to be a part of it and glad that you can join us for the ride.
I love this phrase that Sarah Gavin uses…"confidence through content." We've been advocates of working with brands to bring a human voice to their corporate identity and that is exactly what we feel Expedia is doing with this project.
As Sarah says: "Travel is inherently one of the most social experiences we do today, so partnering with travel bloggers – the people who live their entire lives on the open road – makes perfect sense,"  Travel bloggers bring a huge amount of real-world experience and each has their own perspective.  Bringing our expertise together means Expedia travelers cannot just feel confident that they are getting a great deal and a great set of choices, but that the trip they are taking is going to be just right for them."
These past few weeks have been the most exhilarating, exciting and busy weeks of our lives. While keeping up with our travels and ThePlanetD we have been writing articles for the launch of the Expedia Viewfinder Blog. Everyone worked really hard to make this launch run smooth and it turned out smashingly well. Way to go to Expedia and all the Viewfinders for making a blog launch look effortless. We know how much work went into everything, but you all made it look easy.  Hope you enjoy reading it as much as we enjoyed writing about it.