To say that our motorbike trip was an epic adventure is an understatement. It changed and challenged us in ways I didn't know possible.
With great roads, spectacular scenery and mouthwatering cuisine, we knew Europe would be an ideal destination to start this adventure. So in August, we hopped on a ferry from England to ride across northern Europe in three months, limited because of my US visa restrictions.
The first few weeks, we covered a lot of ground. We rode from the Hook of Holland as far north as Kristiansund, Norway, snaking our way around the fjords.
We embraced the freedom of being self-sufficient (and staying frugal) by camping and cooking our own food. I even set a new personal record for the most days spent camping and more impressively, the most consecutive days without a shower: NINE!
The Journey
I am asked all the time which places we enjoyed most and it is really difficult to say. We loved the picturesque scenery of Norway, which simply can't compare to the lively, Bohemian feel of Berlin. I could stare off at the rolling Italian vineyards in the same way I could marvel at the miles of Valencian coastline. Prague and Vienna stayed true to their claim of awe-inspiring architecture, but the real gems lay hidden deep within their landscapes.
Madrid was full of Spanish flare and mouth-watering tapas, while Sitges and Peniscola introduced us to a more up close and personal Spanish lifestyle. Rovinj had the same small-scale appeal as Sitges and Peniscola, but very few cities excite me like Venice and Florence.
Coiling up the Amalfi Coast gave me a real rush of freedom, a similar sensation to that of cresting the Alps. And off the beaten track, what Spain lacked in exotic countryside, the Czech Republic and Denmark made up for ten-fold.
Travel is paradoxical.
You discover new things in places you've been, and feel a soothing comfort in cities you're experiencing for the first time.
Travel is challenging.
As Joel says, "On a motorbike, you experience the highest highs and the lowest lows." We saw both sides very clearly, that's for sure. There were moments of immense pleasure, accompanied by jabs of frustration and the occasional yearn for stability. However, we have grown together as individuals, as friends and as a couple.
Travel is fun.
What an adventure! We created memories that will live with us forever. We always say, we don't give presents, we give experiences, and what better experience to give each other than the one we just had.
Realizations
There were some great times and some not so great times, but all to be expected. However, halfway through the trip, we came to two important realizations.
Europe was just as unfamiliar to us now as it was years ago before we each set out on our quintessential Euro rail backpacking trips.
While we were no longer confined to the routes and timetables of the trains, we quickly recognized this trip would eat up much more cash, and faster than we anticipated. This made our original plan of six months in Europe, plus three in the UK, a bit less feasible.
Secondly, the thought of traveling indefinitely was consuming our every move.
So, we made one of the best decisions, to limit our entire European stint to three months and postpone any addition planning until that time was up.
It was at that moment that we stamped an expiration date on this leg of the trip that we began to truly enjoy ourselves and embrace the present. We no longer felt so restricted by our finances. We removed the immediate burden of planning the adventure and ignored the self-inflicted pressures of completing this round-the-world adventure.
Then, it became a juggling act, trying to strike the right balance between seeing as much as possible without traveling too fast. Though we were forced to sacrifice time in some places to make room for others, we finally felt in control of our journey.
Returning to England
Upon returning to England, we were greeted with all the planning and decisions we had delayed. And now some questions needed answering.
Now what? Where should we go? What should we do? How should we do it?
What Next?
Indefinite travel is for some people, in the same way that the big house and white picket fence is for others. But if nothing else, this journey taught us that we needed to make the best decisions for ourselves. No one else. No one had to wake up and live this life but us.
Were millions of people going to be heartbroken if we didn't complete our round the world motorbike trip in the allotted time? Nope.
So, I am proud to announce that we WILL travel around the world together. Will it be 100% by motorbike? Probably not. Will we restrict ourselves to specific timelines that don't align with our personal interests? Not a chance.
So, we've hung up our boots temporarily and have settled into London temporarily. Don't worry- there is already another plan in the works! Stay tuned for the next big adventure coming in June!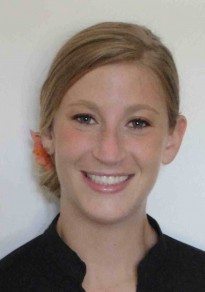 A self-proclaimed travel addict,
 spends her time advising businesses, photographing clients, organizing events, dabbling in entrepreneurial ventures and dreaming about her next adventure. You can find more travel tales and tips on her blog,
, where she dives head first into affordable adventures. Be sure to grab a copy of her latest ebook, Create Your Ultimate Travel Bucket List.